Lady Eleanor finished!
There it is - finished and blocked. I used the same colorway as Cristina and I am sooo pleased with the result. I had a difficult time with making fringe on my first Lady Eleanor. Since I made that one from much finer yarn I decided to crochet the fringe and it looked fine.
With Noro I thought the result might not be so nice and at the same time with these bright, "strong" colors the fringe from single yarn strand made in the same way as it is in the book looked a bit...thin.
So I changed it completely and instead of romantic Lady Eleanor fringe I added kind of funny "joker" fringe instead. What do you think?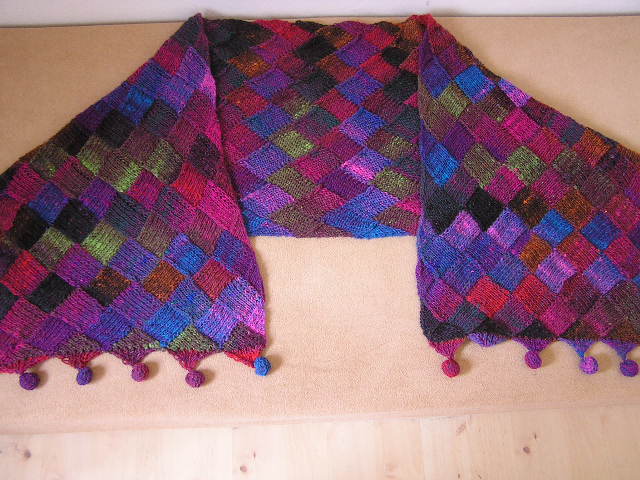 Here is the detail of the fringe: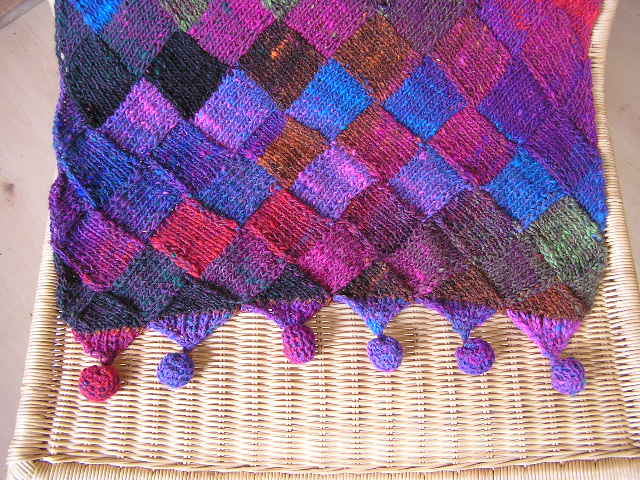 Labels: Lady Eleanor