here and there & ruffle
I'm on my second ruffle scarf: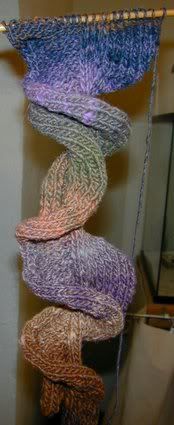 The noro yarn was such a good idea (thanks carol). This isn't the softest yarn I've ever worked with but I love the color. Lots of fun to make.
And here is a Here and There Cable scarf I'm slowly making. The yarn is 100% merino from
handpaintedyarn.com
. It's super soft.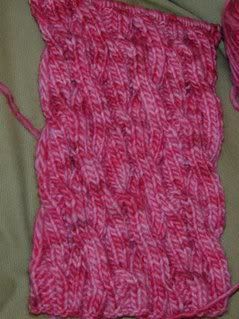 I'm trying to finish up a couple sweaters while it's still winter so these will probably stay in progress for a bit :-)
Thanks again Tipper for starting this knit along. I'm really enjoying seeing all the projects.
-
Amber