Finished
Hi,
this is the first time, I´m publishing my works on this site. I love the book Scarf Style very much and I´ve already knitted two scarves from it.
First the Backyard Leaves with a merino yarn from Wolle Rödel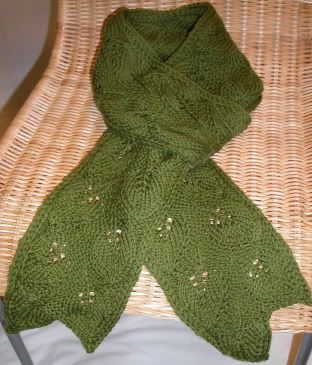 and now the Rosebud Scarve, but with just 3 pink shapes with Merino 2000 from Lana Grossa.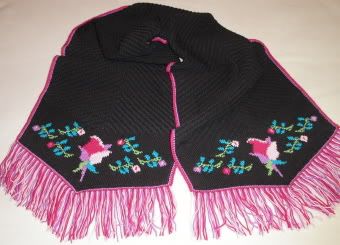 But planned to knit not just another one...you´ll find them here when I will be finish with them.
Labels: Rosebud Scarf