2nd Misty Garden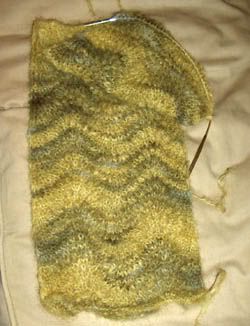 This has sure been a popular scarf :) This is my second and is made in Jo Sharp Rare Comfort (whish is odd as I never use the recommended yarn). The fabric is really squishy compared to other mohair yarns I've used. I like it.
And this scarf is based on "Bright Stripes" from scarf style and is done: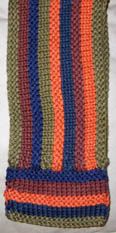 Jo Shark Silkroad Ultra in various colors. This yarn is one of my favorites. Really scarf appropriate as it's next to skin soft.
Have a great weekend!
Labels: Misty Garden