Here and There Cables
Here's what I've been able to complete over the holidays. It's been my traveling, "mindless" project to work on while visiting and watching movies. It's an incredibly easy scarf once you get through the cable row once to try it out. I need a new scarf, so this one will be mine when I'm finished. I'm using a size 6 needle and Mountain Colors Weavers Wool in Spruce-- I was able to get 3 skeins of it for $20 at a LYS in Springboro, Ohio while visiting my parents over the summer.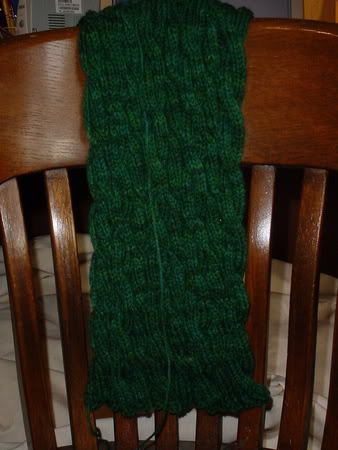 I really like the way it's knitting up, but I still have some pesky holes because of the nature of the "reversible" cables. I'm hoping they hide themselves a little better when I block.
Labels: Here and There Cables