Turtleneck Shrug progress pictures!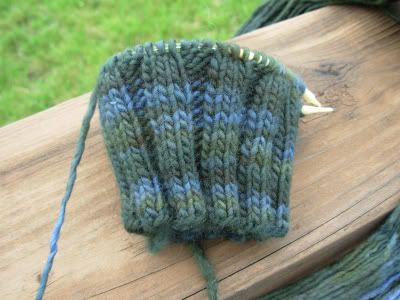 3 inches in - Day 1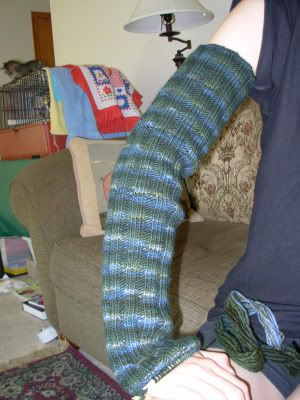 20 inches in - day 5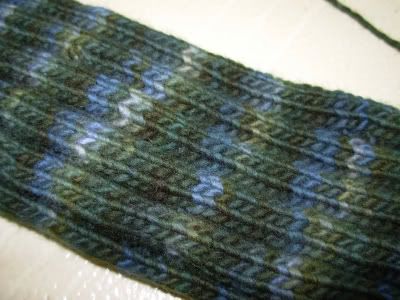 Closeup of the purty yarn all knit up
I'm expecting to finish the first sleeve tonight.  Almost done with my first skein of yarn and trying to decide how to split up the other 2 since it'll take slightly over one skein per sleeve...I'm thinking I'll use one skein for the remainder of this sleeve, the neck and the last bits of the second sleeve and another full skein for the majority of the other sleeve, that way the tops of both sleeves and the neck are sure to match perfectly (since they'd be from the same skein). 
Oh, and yes, it is upside down on my arm in that last picture because I didn't want to risk pulling the stitches off the needle by putting it on the right way around with the needles at the top, around my upper arm.
Labels: Turtleneck Shrug