picture post
Hi. I already posted a few days ago with the new here and there cables scarf i'm working on but i thought i'd post pictures of a few other scarfs i've worked on or completed from the book.
here is fair isle jazz which i haven't been able to pick up for a few months. this was my first try at fair isle and it got me hooked.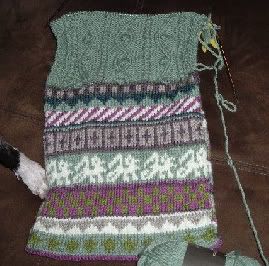 this is my completed misty garden scarf which was a gift for my mother-in-law. this was really quick and fun.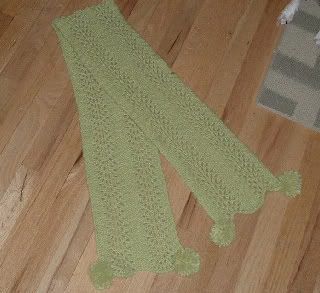 i don't have a picture of my first completed here and there cabled scarf but this was pretty close to the finish. it was a christmas gift. I made this from jo sharp silk road aran.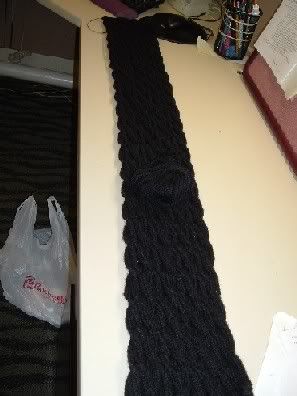 if anyone has any questions about these patterns i'd be glad to help!
(sorry about the dog paws sticking into the first 2 pictures. he's always around and is a bit of a ham.)
carolyn